Regular price
Sale price
€25,00
Unit price
per
Sale
Sold out
Share
This rare CD album for solo piano is composed and performed by the renowned composer M° Giovanni Allevi. "13 DITA" (tr. thirteen fingers) is the first solo album by this great musician that showed is immense mastery of the piano since his first record release in 1997.
With 13 individual virtuoso pieces, this is the perfect choice for any piano fan seeking a unique and original sound with the incomparable touch on the keyboard of Maestro Allevi.
Don't miss the opportunity to buy with us the last signed copies!
Take it in the bag! Extremely hard to find item!

Length 52:23
Track listing:
01 Il nuotatore – 3:15
02 Parole – 3:17
03 Cassetto – 5:46
04 Scherzo n°1 – 4:22
05 Room 108 – 3:10
06 Sogno di Bach – 2:05
07 Improvviso n°1 – 3:24
08 Facoltà di filosofia – 3:57
09 Toccata in 10/16 – 2:35
10 Japan – 3:13
11 Volo sul mondo – 2:47
12 Anelli – 4:32
13 Stella – 3:27
14 Carta e penna – 3:14
15 L'ape e il fiore – 3:19
View full details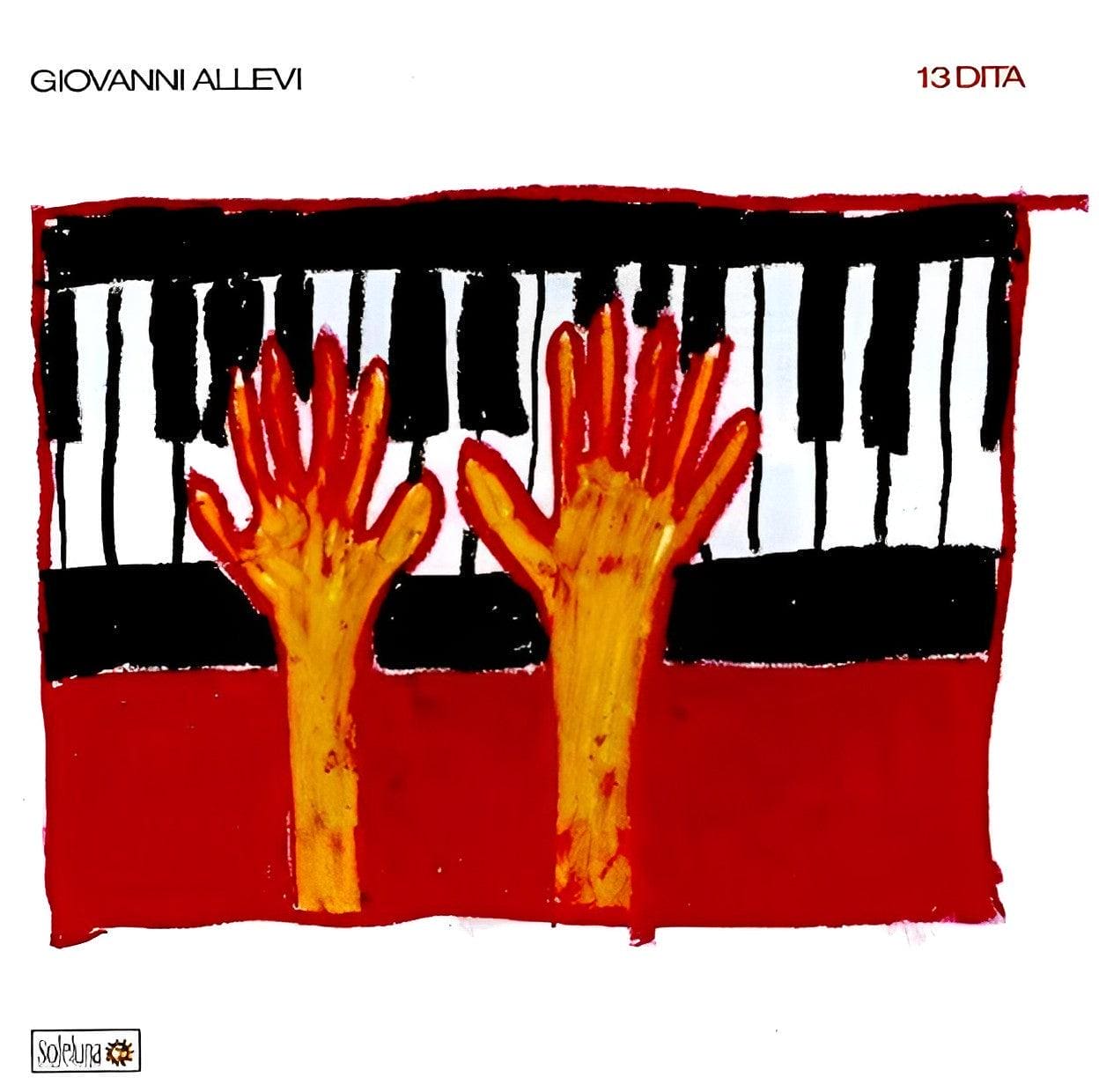 Finalmente mio!
Non potevo crederci… Finalmente sono riuscito a completare la mia collezione col primo cd di Giovanni. Evviva!!!
We all love Allevi 13 Dita!
This debut CD by Allevi had been sold out for some time in Austria. Beautiful recording!
AMAZING VIRTUOSO
I have been listening to Giovanni Allevi works for quite some time now, from his ballad "Go with the flow"...but I didn't know his early works that I found quite amazing. His touch on the piano keys is soft but sharp and I believe that with this album I have had a complete breaktrough in knowing this genius! Hats off to him!
il lato jazz di Giovanni Allevi
In questo album di parecchi anni fa ho scoperto un Allevi molto tecnico e con forti sfumature jazz. Brani brillanti che suscitano sempre grandi emozioni. Mi è piaciuto proprio tanto!