Regular price
Sale price
€45,00
Unit price
per
Sale
Sold out
Share
Step into the distinguished world of renowned Italian composer, pianist, and conductor Giovanni Allevi with KIT MAESTRO gift box Ed. 12-23 a must-have for all his passionate fans around the world. 
This NEW limited-edition set Kit Maestro includes: 
1. Our exclusive "Magnetic Notes", a unique product that brings music into your everyday life, a lovely piece of furniture, unique and magnetic for your eyes!
2. Elevate your style with the "Emoji Case by Club Maestro"! A combination of elegance and practicality, this exclusive accessory is made unique by the pins with the face of your favorite composer Giovanni Allevi.
3. Face any weather with style thanks to our exclusive "Umbrella" signed Club Maestro. A refuge of elegance that protects you from the rain with the melody of the Music of Maestro Giovanni Allevi.
4. The digital score of the solo piano track "Back home" by Giovanni Allevi. The single is available on all major digital platforms for streaming and downloading.!
Receive the digital music file of the composition "BACK HOME" within 24h of purchase and enjoy many additional benefits at clubmaestro.it!

Period of validity of this edition 12-23: from December 1st, 2023 to March 31st, 2024.
For all orders placed until December 31st 2023, a Special Christmas Pin Maestro Cartoon will be add to the box as a gift!
The shipments of Kit Maestro ed. 12-23 will start from December 4th and will take place until December 20th, 2023. So please, make your order a.s.a.p. to receive the package before Christmas!
All orders after December 21st will be processed starting January 8th, 2024.
Enter the inner circle of Maestro Giovanni Allevi! Enter Club Maestro! It comes with many perks. Discover them all on the official webpage clubmaestro.it 
Note We add for information some images of previous editions of Kit Maestro, currently sold out. When purchasing the box, you'll receive the current new edition of the Kit Maestro. Join the club and unlock special savings and pre-purchase perks!
View full details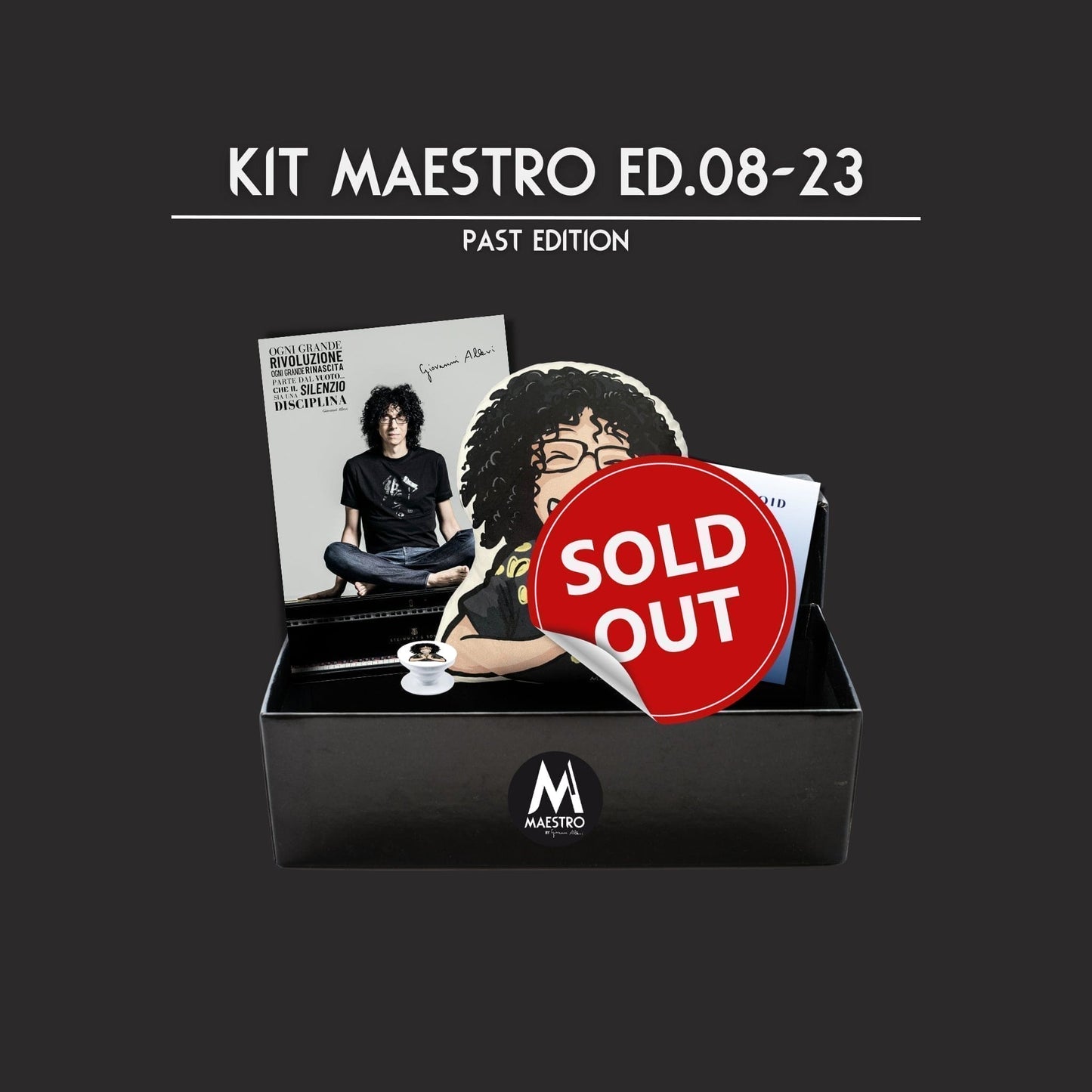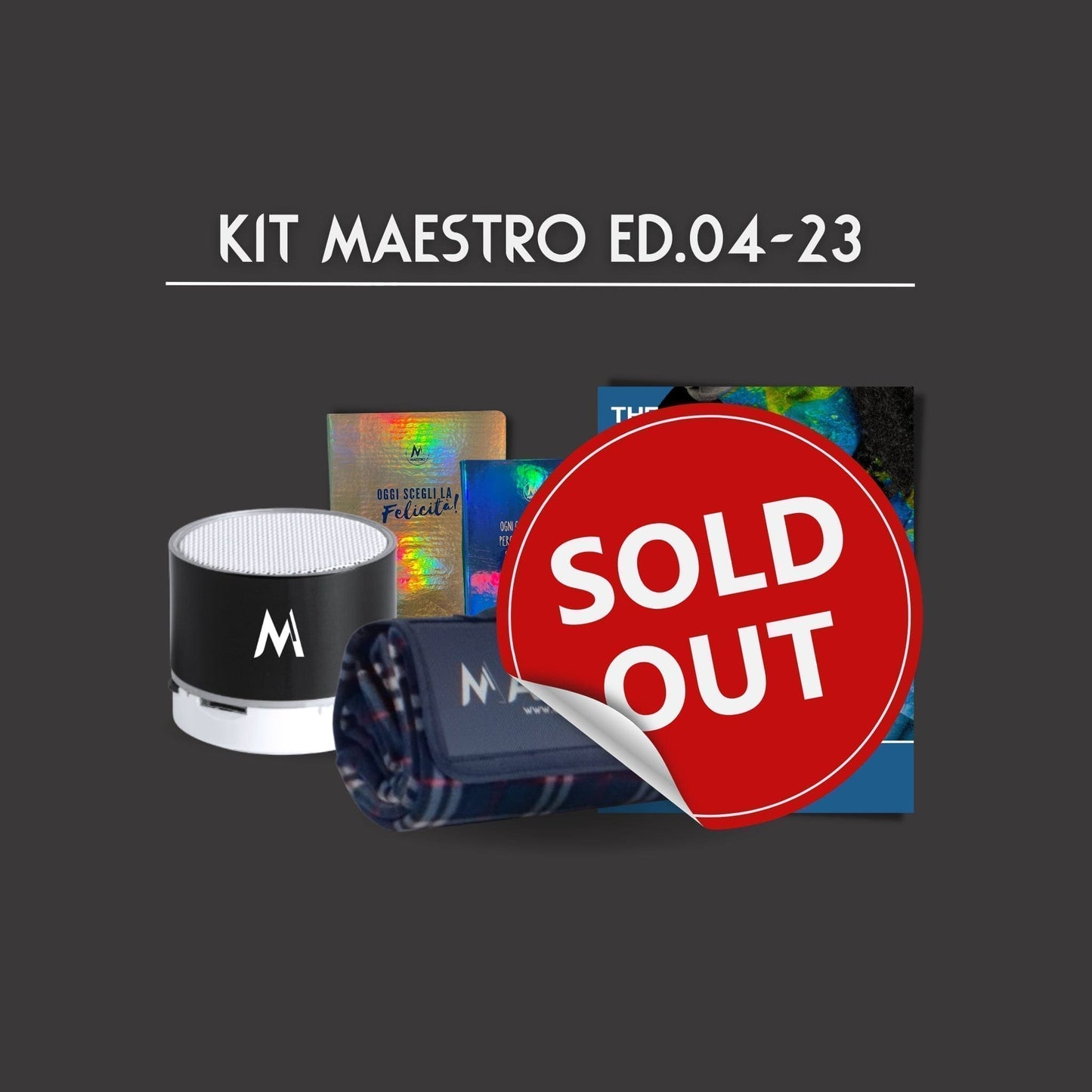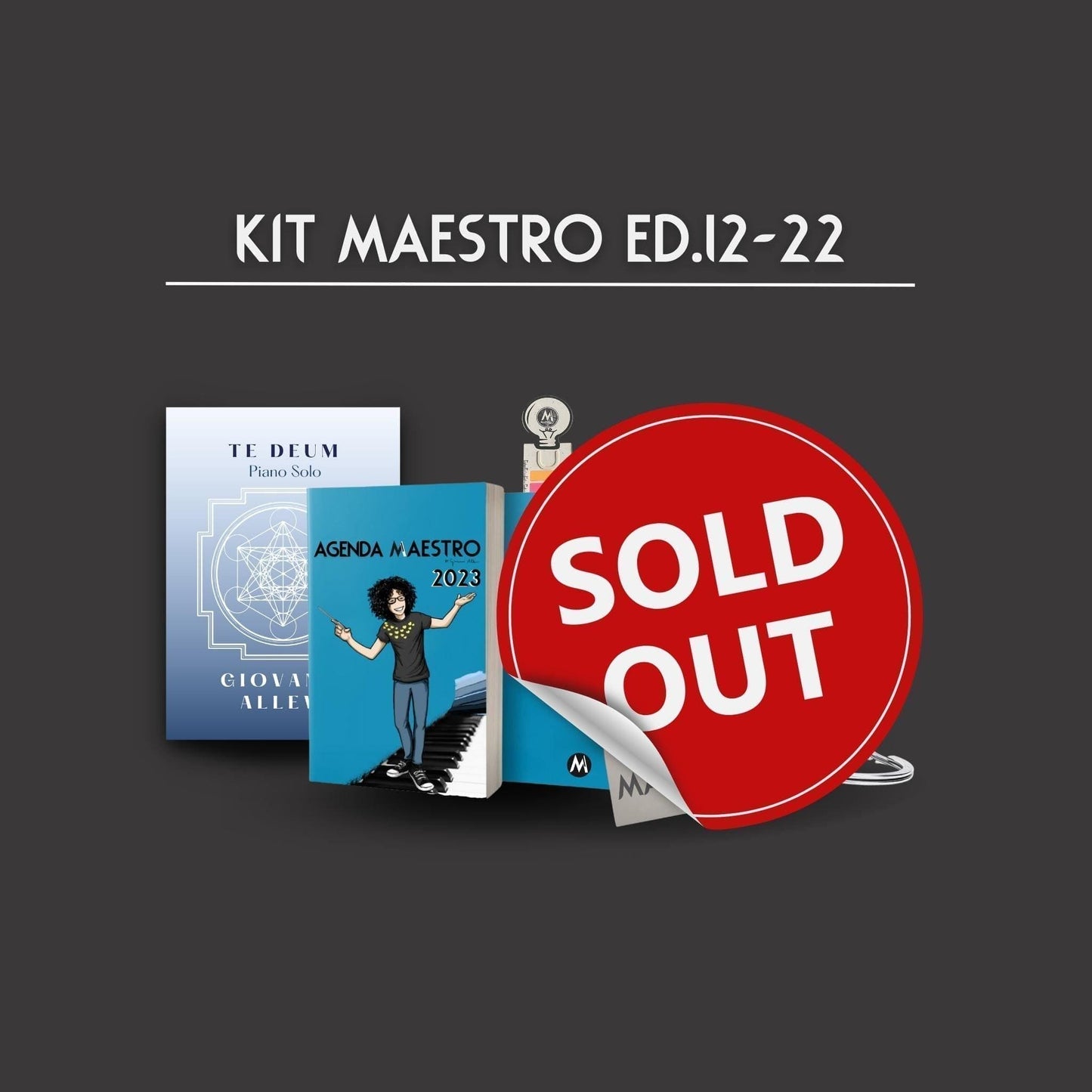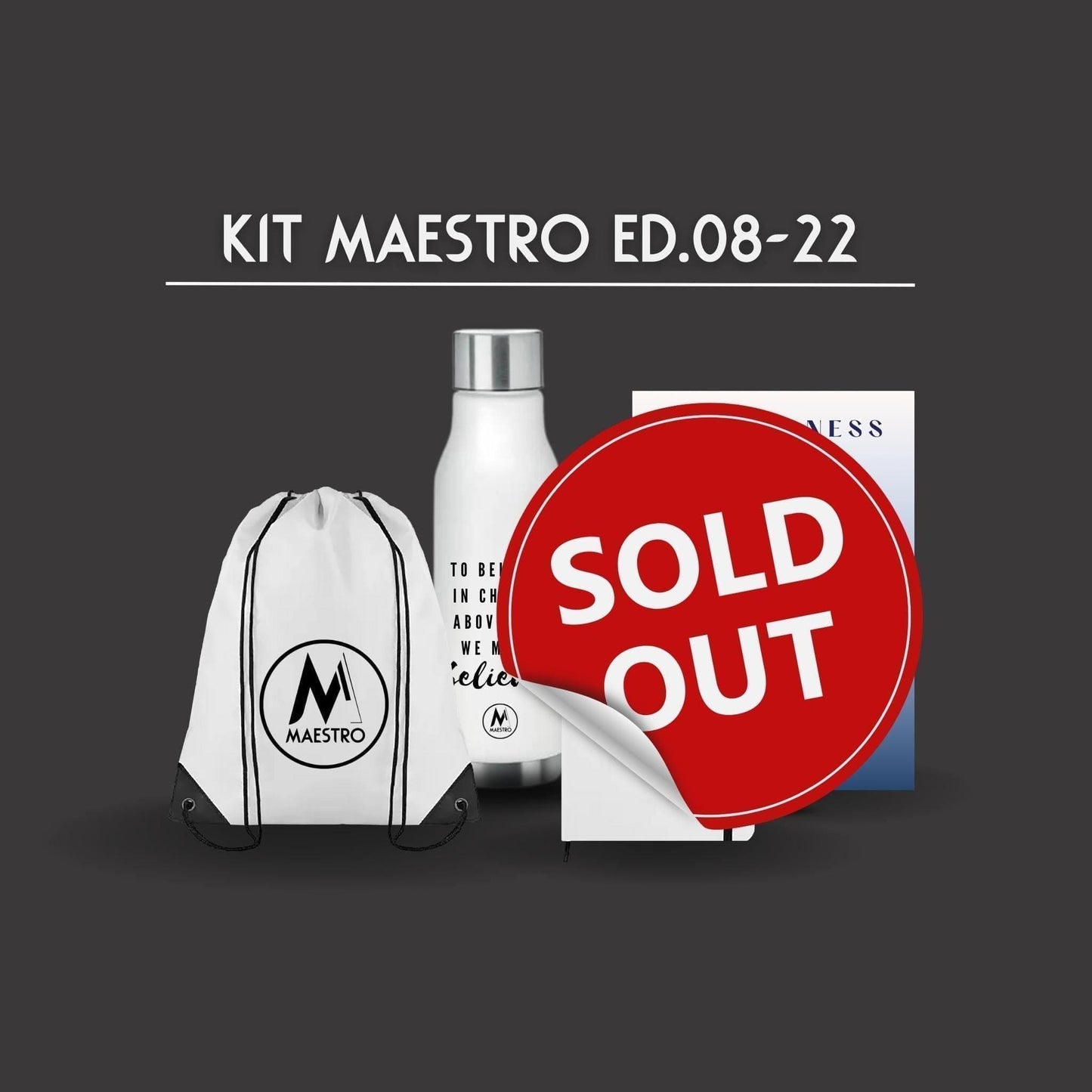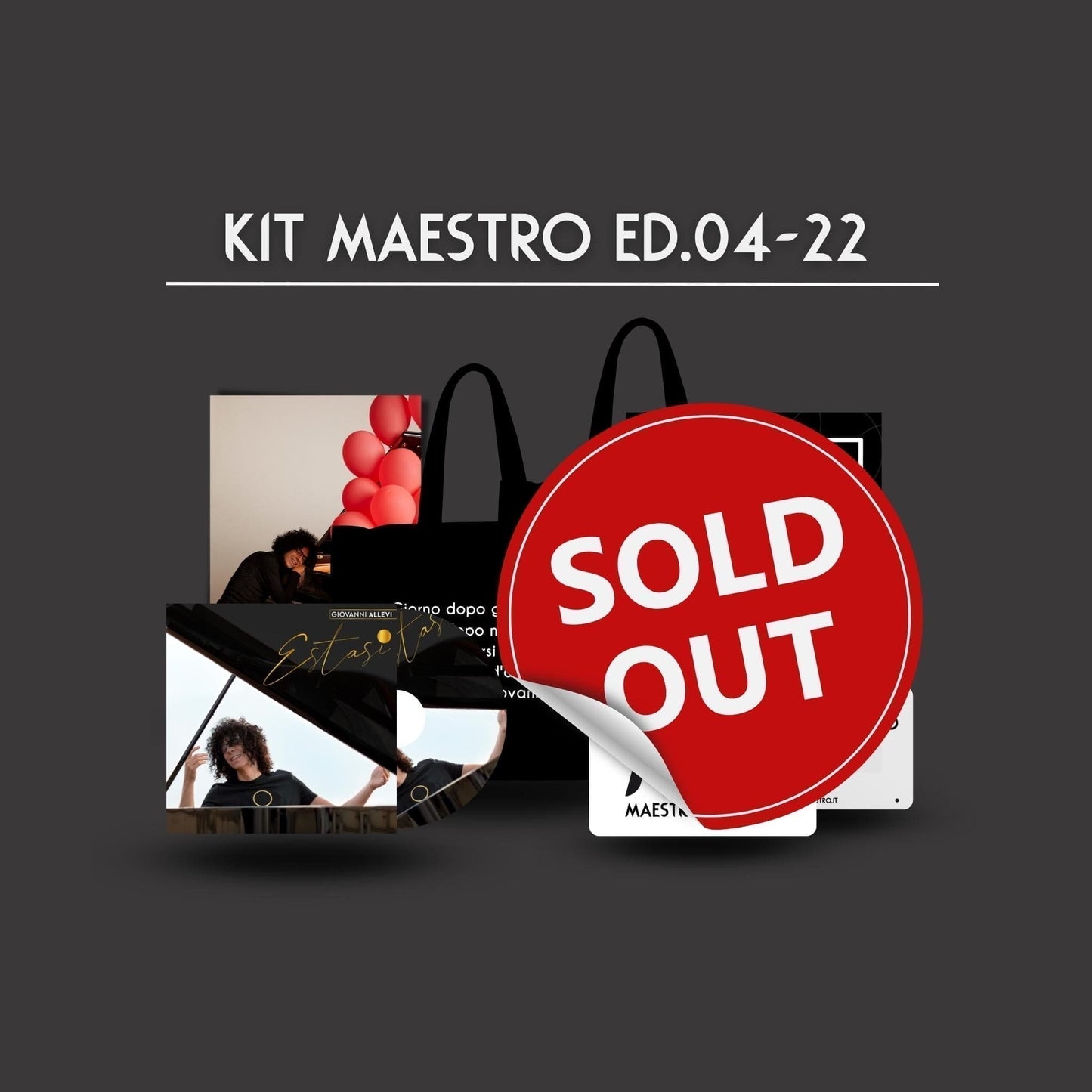 Bella iniziativa!
Una bella scoperta. Ora sono già un addicted!! Spero di aggiudicarmi il prossimo kit.
Andrea
W Club Maestro!
Ogni Kit Maestro è sempre una bellissima sorpresa. Il cuscino è morbidissimo! Lucia, Desio
Favoloso!!!
Mia figlia è impazzita facendo l'unboxing del Kit! Non si aspettava questo mio regalo!
Semplicemente unico e stupendo!
Ho regalato questa versione del kit maestro a mia figlia e devo dire che nella sua semplicità è davvero è speciale! Le ho fatto questo regalo principalmente perché, al suo interno, c'è il cuscino con l'immagine di Giovanni Allevi... davvero adorabile!!! Mia figlia lo tiene sempre vicino, stretto stretto, insieme sorridono e rallegrano tutta la famiglia. Morbido e rassicurante, regala sorrisi e dolci sogni. Un dono prezioso per i piccoli. Grazie per questa dolcezza! ❤️🌟
Evviva Giovanni!
Il cuscino sagomato con l'immagine di Giovanni è troppo bello!!!